Description
CornerMaxTM Pads (Edge Protection)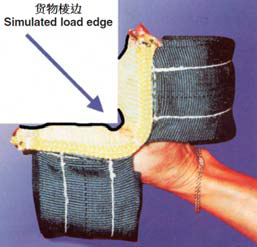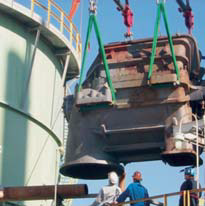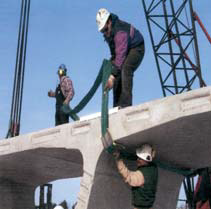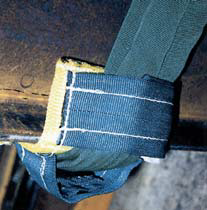 Damage to synthetic slings from abrasion or cutting can be prevented if proper protection is provided on the job site. However common materials used to only protect the sling from abrasion damage do not provide adequate protection from cutting. Testing has shown that nylon, polyester, rubber, aramid, and other commonly used pads may not keep synthetic slings from cutting when the sling is loaded to its rated capacity.
The CornerMaxTM Pad is a new innovation that provides cut protection to all types of synthetic slings. Testing to 100000 lbs (45360 kg) with a 4 inch (101.6 mm) wide sling has proven the adequacy of this design for preventing sling damage. It forms a tunnel between the load edge and the pad. This geometric separation is essential in protecting the pad itself from contacting the load edge, which provides maximum protection to the sling.
CornerMaxTM Pad is attached with straps made with hook & loop tape for easy adjustment. Weight is kept to a minimum because the pads are made from 100% synthetic materials.